Praise is the expression of the intense love and adoration we have for the Lord, and which is to be expressed continually as a lifestyle and ministry. God loves to be in the midst of our praises, to be the centre of our praises and feels quite at home in our praises. Indeed God is enthroned and dwells in the midst of a people of praise who will honour His name with praise.
In this module we will look at the first Hebrew word used for praise; Halal.
Halal means: "to praise, celebrate, glory, sing (praise), to be boastful, to rave,
to be clamorously foolish."
Halal expresses our love for God and who He is, and celebrates His goodness in our lives. It is the expression of love by someone who is madly in love with God and will go to extraordinary lengths to express that love.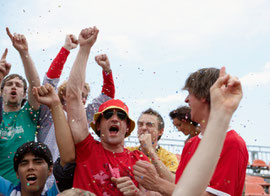 The words 'celebrate, boastful, rave, clamour' give us an indication of the nature of this type of praise. They bring to mind the scenes one may be familiar with of supporters at a sporting event, where people are not afraid to voice their support, celebrate their victory with singing and shouting, lose their inhibitions and boast about their teams' performance. It is not a time to be timid but rather to rave boastfully and celebrate their teams' victory. It is a time when one ceases to be self-conscious of what others might think of their behaviour, they are totally consumed by the passion of expressing their delight in their team. It is a very deeply passionate time for expressing their support.
In Halal praise one ceases to be self-conscious of what others might think of our
behaviour, being totally consumed by the passion of expressing our love for God. Halal praise is a time of celebration, a time when God's people rise up and praise Him with everything they have, they hold nothing back. A good example of this may be found in 2Ch 23:12-13; Joash is anointed as King and the people celebrate the occasion with great enthusiasm and euphoria.
When Athaliah heard the noise of the people running and praising (halal) the king, she came into the house of the LORD to the people. And she looked, and behold, the king was standing by his pillar at the entrance, and the captains and the trumpeters were beside the king. And all the people of the land rejoiced and blew trumpets, the singers with their musical instruments leading the praise (halal). Then Athaliah tore her clothes and said, "Treason! Treason!"
When we get the revelation of who God is; that He is the 'I AM', the creator of heaven and earth, the redeemer of our souls, when we are filled with the true knowledge of who God is, and we see Him for who He is; then we will praise Him with great passion, a passion which none can quench. We too will celebrate, rave and boast on our God! We will cease to be self-conscious and become wholly Christ-conscious in our worship experience.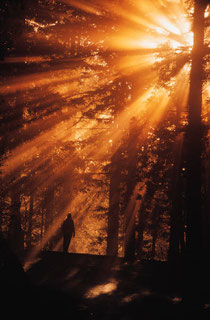 There have been times when I have begun to quietly praise and worship the Lord, either on my own or in a congregation, when suddenly I see a glimpse of the Glory of God, of who He is, and I explode into a mighty roar and dance that defies all mediocrity, and I begin to unashamedly and passionately express that which I feel and see in my heart for my God, my Father and Saviour! This is what it means to 'Halal' the Lord; it reveals the love and excitement we have for our God.
Halal is better understood when we see it as being 'the spirit of praise' rather than the method of praise. Halal defines the 'spirit of praise.' As the spirit of truth and the spirit of revelation come upon us we will praise (halal) the Lord, with hearts filled with love for our God. Once again we can see the importanceof the Word of God, as the Word reveals the truth about God, and the Spirit gives us revelation of His glory. We must be a word based people, relying upon the Holy Spirit to bring revelation that we might see Him for who He is, so we may worship Him in spirit and truth. It is only when we see God as He is that we move from a religious experience, to a life changing experience.
The following scriptures further demonstrate the 'spirit of praise' in halal
praise.
(2 Sam 6:12-16 NASB)  Now it was told King David, saying, "The LORD has blessed the house of Obed-edom and all that belongs to him, on account of the ark of God." And David went and brought up the ark of God from the house of Obed-edom into the city of David with gladness. And so it was, that when the bearers of the ark of the LORD had gone six paces, he sacrificed an ox and a fatling. And David was dancing before the LORD with all his might, and David was wearing a linen ephod. So David and all the house of Israel were bringing up the ark of the LORD with shouting and the sound of the trumpet. Then it happened as the ark of the LORD came into the city of David that Michal the daughter of Saul looked out of the window and saw King David leaping and dancing before the LORD; and she despised him in her heart.
This scripture reveals the unashamed demonstration of King David's delight and joy at the presence of God. God is with David and his people. Both David and Israel rejoiced and celebrated the presence of God in their midst with gladness, shouting, trumpets, leaping and dancing. David did not hold anything back but publicly expressed his love and joy for the Lord.
This is the spirit of Halal praise, and one which we as Christians must embrace, just as King David freely expressed his heart so must we as we serve the King of kings and the Lord of lords, He deserves nothing less. Halal is the spirit of praise in expressing our love for God.
Halal should be a natural part of our congregational worship services, as we allow the anointing of the Holy Spirit to empower us, consume us and transform us in our worship of the Father as we express our love for Him.
Halal Praise has three main objectives:
To celebrate or boast on the Name of the Lord
To celebrate or boast on the Word of the Lord
To celebrate or boast of His Mighty Deeds
(Psa 69:30 NASB)  I will praise (halal) the name of God with song, and shall magnify Him with thanksgiving.
Names are very significant to a Hebrew, as they reveal the nature and character of a person. One of the names of God is 'Yaweh' or 'I AM', also translated as Lord or Adonai. This is Gods memorial name, or personal name to all generations, (Exodus 3:14-15). As we saw earlier God is saying through this name;
"I am the one who was and is and always will be. I am not only the creator of life, but I am life. I am everything you need for life."
As we praise this name we are celebrating the awesome life we see in God which has now become my life and your life. We are celebrating the fact that our God can do all things and be all things to us. His life is now our life! This is why I praise (halal) the Lord.
Often when I praise the Lord I will remember the various names by which I know the Lord; He is my Provision in life (Jehovah Jirah), my Councelor, my Redeemer, my Peace, the creator of heaven and earth (Elohim), my Strength, my Defender, the Light of my life, the Living Waters, Spirit of Truth, and I praise Him according to these names by which I know my God.
(Col 3:16 NASB)  Let the word of Christ richly dwell within you, with all wisdom teaching and admonishing one another with psalms and hymns and spiritual songs, singing with thankfulness in your hearts to God.
(Psa 56:4 NASB)  In God, whose word I praise (halal), In God I have put my trust; I shall not be afraid. What can mere man do to me?
We praise (halal) His word as God has spoken to us and revealed Himself to us. God has not kept silent nor rejected us, but has spoken and made known His will for our lives. This is good reason to celebrate! I shall celebrate His Word because He has spoken and by His Word has revealed Himself to me.
Jesus is my life and with His voice He guides me and reveals all things to me, the word God speaks into my heart quickens me and I rejoice at hearing His voice. Halal is the manifestation of joy expressed through a heart filled with love, which His word has produced in me. If our hearts are filled with His word then our mouths will also be filled with praise for His word which He has revealed to me.
(Psa 150:2 NASB)  Praise (halal) Him for His mighty deeds; Praise (halal) Him according to His excellent greatness.
We celebrate and boast of His mighty deeds; the great things He has done for us. When I praise God I remember all the things He has done for me, the way He has answered my prayers and how He delivered me from various situations I had faced in my life, and I realise I serve an Almighty God for whom nothing is impossible! How can I not love  Him and express my love for Him?
How do I celebrate His name, word and greatness?
In song
In dance
With musical instruments
(2 Chr 29:30 NASB)  Moreover, King Hezekiah and the officials ordered the
Levites to sing praises (halal) to the LORD with the words of David and
Asaph the seer. So they sang praises (halal) with joy, and bowed down and
worshiped.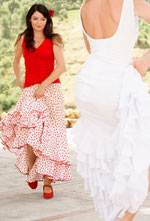 (Psa 149:3 NASB)  Let them praise (halal) His name with dancing;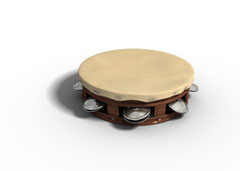 Let them sing praises to Him with timbrel and lyre.
(Ezra 3:10 NASB)  Now when the builders had laid the foundation of the temple of the LORD, the priests stood in their apparel with trumpets, and the Levites, the sons of Asaph, with cymbals, to praise (halal) the LORD according to the directions of King David of Israel.
(Psa 150 NASB)  Praise the LORD! Praise God in His sanctuary; Praise Him in His mighty expanse. Praise Him for His mighty deeds; Praise Him according to His excellent greatness. Praise Him with trumpet sound; Praise Him with harp and lyre. Praise Him with timbrel and dancing; Praise Him with stringed instruments and pipe. Praise Him with loud cymbals; Praise Him with resounding cymbals. Let everything that has breath praise the LORD. Praise the LORD!
All kinds of musical instruments were used in worshipping God, of which King David was responsible for the design and creation of many of them. What ever could make a joyful noise in praise was used, music was written and played skillfully. Halal praise was truely a time of celebration.
We were created to be a creative people, after the image of God. Our worship must reflect this creativity in the way we worship our God. We are the expression of all God is; let us express it through the creative abilities we have been blessed with. Let us sing, leap, dance and clap our hands in celebration to the Lord.
It is as we see God in our lives everyday that we are able to praise (halal) Him. This is a lifestyle of praise (halal), to see and experience God in your life everyday and to celebrate and boast of your love for Him. Everyday I should celebrate the blessing that God speaks and walks with me.
For many of us we have difficulty expressing our emotions and feelings at times, perhaps we may be self conscious of what others may think of us, but may I encourage you to make it your priority in life to please God and not man, seek God's approval not man's.
Our bodies make great instruments of worship; we can dance, sing, play an instrument, clap our hands, raise our hands, there are so many different ways in which we can express our joy and love for God. Remember Halal releases the expression of love.
Love the Lord your God with all your heart, mind, soul and strength, with every ounce of energy you have express your love for your God and I know you will be blessed in so many ways.
Praise His Name! - Praise His Word! - Praise His Deeds!