(Psa 44:8 NASB) In God we have boasted all day long, And we will give thanks to Thy name forever. Selah.
Giving thanks is something we all know to do in life, when someone does something for us; we thank them for their assistance or perhaps for what they have given us, whether it is material or otherwise. It is a common courtesy which we extend almost daily.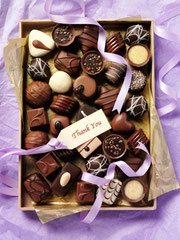 At times we may offer a gift as a token of our appreciation or love for someone close to us, perhaps a box of chocolates or flowers. Why do we do it? It gives us a sense of satisfaction to be able to put a smile on someone else's face; it shows acceptance and acknowledgement of their place in our lives.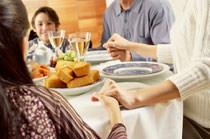 Thanksgiving should be extended to include our spiritual life as well, it is good to give thanks to God for everything He has done for us, and for every blessing He has brought into our lives through His Son Jesus. Yet God's blessings are so many times taken for granted and we quickly forget about His goodness and thoughts towards us.
The Psalmist in Psalm 44 declares that he has boasted in God all day long, and he has even given thanks not just for what God has provided, but also for His very name he has given thanks and will do so every day for the rest of his life.  
Even the very name of God is held in high esteem and given thanks for, this is something which you may wonder about, unless you understand that God has a variety of names by which He was known to the Hebrews. Each name describes God by His attributes and character. Jehovah Jirah for example, meaning the Lord our Provider (Genesis 22:14), one may give thanks to the Lord for His provision in the forgiveness of sin, which we find in His son Jesus.
John 10:10 "The thief comes only to steal, and kill, and destroy; I came that they might have life, and might have it abundantly.
The Father has invested what was most precious to Him; His Son, Jesus. The Father paid a very high price for our souls having sent His Son who has redeemed us with His own blood. This high price should not be taken lightly, nor should the willingness of Jesus to be the ultimate sacrifice for you and me. He paid a high price so that you and I may today enjoy God's abundant life. Our abundant life has come with a very high price tag; do you really appreciate what God has done for you?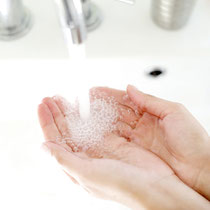 Soon after I was born again the Lord showed me, one day while in my bath, an image of what he had done for me in my life. As I pulled the bath plug and the dirty water began to disappear down the plug hole, the Lord likened this to what He had done for me on the cross. All my filth and dirt in the form of sin had been removed and washed away, never to be seen again. I was now clean and pure in the sight of God, just as the bath water had washed and cleansed me. I gained a fresh perspective and appreciation for my salvation. I saw in a moment what Jesus had done for me and I was grateful for it. Today I enjoy His abundant life because of what He did for me; never will I ever be the same again.
               How can I ever repay what Jesus did for me?
There can be only one response for one who has experienced salvation; to give thanks. The giving of thanks is taught in both the new and old testaments as something which should be a part of our everyday lives. The giving of thanks for our salvation and the abundant life we now have is the most fundamental response, and is of great importance for us to understand its place in our worship experience.
In Old Testament times the giving of thanks meant more than just saying 'Thank you.' It was not only an expression of gratitude, but a declaration and testimony of what had been done for all to hear. One would draw attention to the other person and make known what they had done for him; they would 'Tell of His name'. 
Today this is known as witnessing, or being a witness for Christ, we tell others of the great things God has done for us through salvation, and how great He is. So sharing the testimony of our salvation experience is also a form of thanksgiving as it brings honor to our Lord and Saviour, Jesus Christ. Thanksgiving may be expressed for a variety of reasons; the following gives some insight into why we might offer thanks to the Lord.
You may want to give thanks by declaring all that God is to you, and for all that He is and has done for you; for His faithfulness, His strength and provision in your life.
King David was a man well acquainted with sorrow and hardship, he had known both good times and bad times when even his own people turned against him, he was persecuted unjustly and forced to leave his kingdom temporarily for another. Yet through it all he kept a right heart attitude before God, refusing to allow circumstances to come between him and his God whom he loved dearly. Instead of dwelling on the past David drew his strength from His God, trusting Him for deliverance from every situation that arose against him in life. Being a worshipper David would rather proclaim his thanks to God, being his strength and defender, and declare all the great things about His God and all that He had done for David. David would praise his God with a heart of thanksgiving and declare His goodness and majesty in all of life.
Thanksgiving causes us to dwell on the goodness of God, on all that He is; the one that is in control and has power over all things, the one who knows all things and for whom nothing is impossible to do. It makes me open my heart to my God as I see Him for who He is; the Almighty and loving One who has revealed Himself to me in His glory and might, that I might know Him.
For this I give thanks that He has revealed Himself that I might know His love and strength flowing in my life. It is with this gratitude in my heart that I will praise Him for all that He is.
I will thank and praise Him in the morning when I lay awake in my bed even before I arise. I will thank Him while driving to work and as I go about my daily business, my heart will always be open to my God to know Him and know the power of His might towards me regardless of what the day may hold for me, I face it knowing my God is with me at all times. Thanksgiving allows me to remember the goodness of God in my life and to declare it to all who would hear.
Thanksgiving may also be seen as an offering presented to the Lord in the same way our finances are given as an offering.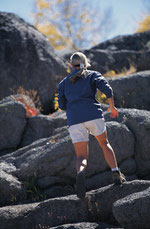 In my life I have had occasions when I have been experiencing hardship in one form or another, when it felt like I had no way of escape, the way ahead seemed rocky and insurmountable, the door was firmly closed and nothing I tried would open it.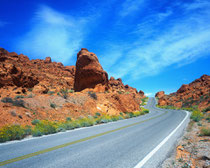 Being at the end of my wits I cried out to God and He heard me, the door would open, the way ahead would be cleared and I was released from my nightmare, God had performed the impossible and I was free once again.
It is in times like these when we experience the power of Almighty God in delivering us that we stand in awe of Him; realising at times that life is fragile and only God can hold it all together for us and all we can do is say "Thank you Lord Jesus".
At such times I will bring in an especially dedicated offering of my finances to present to the Lord in the church where I fellowship. It is an offering of thanksgiving, for what the Lord has just done in setting me free from my troubles.
Is there anything we can do to bless God? He is after all the Almighty, creator of heaven and earth, having all wisdom and knowledge of all things, able to do above and beyond anything we can think or imagine, He knows the thoughts and intents of man's heart, He has an army of angels at His beck and call to do His will, what could God possible want that we could give Him and bless God with?
It never ceases to amaze me how much God loves us and jealously seeks our love and fellowship. He does not demand it since we have a free will, yet He cherishes us and longs for man to acknowledge Him and love Him, for this is the only one thing that man can give God; his love. Just as a woman's love will stir a man's heart to go to the ends of the earth for her, so the love man shares with God stirs up His heart like nothing else will. It ministers to the Father's heart; our thanksgiving and praise are received as ministry, making each one of us ministers unto God.
No one in the body of Christ can say "I don't have a ministry". You may not be a pastor, a teacher, evangelist, prophet or apostle yet you still have a very important ministry.
You may not be a preacher yet you are still a minister; you minister to God's heart with your thanksgiving, praise and worship.
We have been called to a life of ministering to God, and not just receiving all His blessings and promises. It is to be a life of ministering, not a Sunday of ministering. Just as the Levite priests in the Old Testament ministered daily and just as King David appointed them to minister before the Ark every day, so we too must stand before God every day and minister to the heart of the Father.
Thanksgiving should never be far from our lips and we should seek to continually honour the Lord with it. Thanksgiving should be an overflowing gratitude towards God, expressed with the fruit of our lips. Silence cannot thank nor praise God, but it is only as we open our mouths and begin to proclaim and declare His goodness as the expression of our hearts.
When all is said and done, when Christ returns and restores peace on earth and there is no longer any need for an evangelist to preach the gospel, you and I will still have a ministry of sharing our love with our heavenly Father and worshipping Him. This will be our eternal ministry and it begins today, not when we get to heaven!
For me to worship the Lord is a joy which no one can take away from me. I love to praise and thank Him in the morning on my way to the bus stop to catch my morning bus, declaring my praise and thanking my Father for the new day He has blessed me with, and for His strength to flow through my life that day that I might be a reflection of His glory to a dying world around me. As I praise him His anointing begins to flow through my life, and I walk as the new man He has created me to be. Why? Because I have ministered to the Father's heart.
Being a Christian is not just about believing in Jesus Christ as being the Son of God, although this is true. It's about drawing near to God on a daily basis and sharing life and love with Him, and allowing His Holy Spirit to work in and transform your life into the image of His Son, Jesus.
This requires us to open our hearts up every day to God, to both love and be loved, and there is no better way to begin than by offering daily thanksgiving. There are so many things we can thank God for; there is our salvation to begin with, thank Him for setting you free from sin and giving you a new life. Consider the different ways your life has been affected, your relationships with God and others. In what ways has God blessed your life, what do you now have which you never had before in life. If joy then express your joy to the Father, if peace thank Him for it, if you've had a good day at work thank Him for it, if not thank him for getting you through the day. There is always something to thank God for.
The best way to get to know God is to read the Bible and discover what the Bible has to say about God, about His nature and character, His love, His power and how it all relates to you. As God reveals Himself to you through His Word so you can begin to thank Him for who He is and what He is able to do and has done for you. The one thing thanksgiving will do for you is it will cause you to begin to focus on Jesus, on who He is so that He becomes the focus of life and your centre of attention. Jesus begins to move from words on a page to reality in life.
As I prepared this module I waited on Jesus and asked Him what He would like to say about thanksgiving, and the following is what I felt was His response.
Thanksgiving is close to My heart as it reveals the heart of my people. I draw them to Me, I call them every day, I long to be with them in all things for I love them. I have made a way son for them to know Me, to be with Me. This is the blessing I give my people above all others, to know Me. Come before Me, my sons and daughters, come and I will give you rest, hold fast to Me for I am your life support. Open your hearts to Me and let me speak into your lives. I will not use you, but I will love you as my own. Open your heart to Me with thanksgiving each day for this blesses the Father. My life will flow through you my children if you will open your hearts to Me.