Praise in my life has become indispensable to me; I have found it to give me strength where I had none, joy when my heart felt sorrow, a fresh outlook on life when times were tough and a blessing which money cannot buy.
Praise has taught me how to express my emotions for my God, it has given me tremendous release and freedom in the spirit, and it has led me to be caught up in the spirit to see God in all His majesty and glory as I have seen Him in His word. As I learnt to express my emotions and faith to God in praise, I found things which would normally hinder my walk have dropped off my life, and left me with a whole new sense of freedom and excitement to worship the Father in spirit and truth.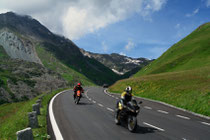 When we are born again by the Spirit we find great excitement in our salvation, but we have yet to learn to love the Father. Praise is a stepping stone on the journey to learning how to love God, as it develops and leads us into experiencing God in a very intimate way. I have also learnt to praise God even when I did not feel like it, since our walk is a faith walk; I have praised Him in obedience to His word which reveals Him to me by His Spirit.
The secular definition of praise (Collins Dictionary): The act of expressing admiration. 
A biblical definition might better define praise as:
'The expression and declaration of all God is, according to the revelation of God in my heart'.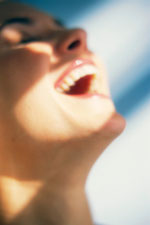 We have been wonderfully created in the image of God, and our ability to express ourselves to God can be a wonderfully creative experience.
Whilst our daily Christian walk may be one of faith, our worship experience is one of love as we share love with God. It is a love walk freely expressed through our lives and every member of our bodies. This expression of our love is made manifest through our praises; as we encounter God through His word and as we come into His presence. Praise expresses our adoration and thanksgiving.
a. Praise Honours God.
b. Praise releases Gods power and anointing.
c. Praise empowers.
d. Praise is a weapon.
e. Praise sets your heart on fire.
f.  Praise fixes your eyes on Jesus.
g. Praise reveals the image of God.
h. Praise sets the mind free.
i.  Praise is a lifetime ministry.
j.  Praise is my response to revelation.
The following is a question I asked the Lord in prayer regarding praise and the answer I received.
"Lord how do you see the area of praise and worship being integrated into life on a daily basis?"
Praise son which comes from your heart honors Me and releases My power and anointing to accomplish the impossible in life. Praise empowers you as it releases faith which I can move through to move mountains. Your praise is a weapon for peace and times of war. It restores peace and releases the captive. Praise sets your heart on fire by My Spirit, it leads and empowers you for service. Praise has been under estimated by so many of My people. They do not know nor understand its power. Praise is a thing of great significance as it fixes your eyes on Me to the exclusion of all else. Enter in son and praise Me for who I am, this will reveal My image to you and you will begin to see yourself in My image. Praise sets the mind free to worship Me, to exalt My name. Praise is for a lifetime, something you do in response to what you see in Me. As My Spirit reveals My will and who I am so you shall praise Me and open your life to Me. Praise Me continually son for then your eyes shall always be fixed on Me. Rely on My Spirit to reveal  truth to you, then you shall praise Me in spirit and truth. Mighty are My people as they praise Me and open their hearts in worship for then I move sovereignly among My people and set them free, empowering their lives for service. Worship has not been taught many times and is lacking in My body.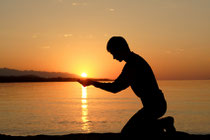 To honour God is the highest call on a Christian's life. We are to love the Lord with all of our heart, soul and strength. Everything within us is to be dedicated to honouring the Lord our God. Today He is our Father and must be honoured as such. This is to be a lifestyle for us, something we do naturally every day.
(Deu 6:5 NASB)  "And you shall love the LORD your God with all your heart and with all your soul and with all your might.
(Psa 50:23 NASB)  "He who offers a sacrifice of thanksgiving honours Me; And to him who orders his way aright I shall show the salvation of God."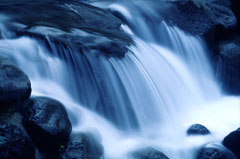 We give God the highest place in our lives when we praise Him, giving God licence to live His life through us and manifest His presence in our lives. Praise will draw us into the conscious presence of God, where we become aware of His Majestic omnipotence in our lives and flowing through our lives. It is in the presence of God that we will find the flow of life (Jn 7:38), the flow of the Holy Spirit.; His strength, His wisdom, His knowledge, His creativity, His peace which surpasses all understanding.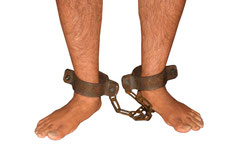 (Acts 16:25-26 NASB)  But about midnight Paul and Silas were praying and singing hymns of praise to God, and the prisoners were listening to them; and suddenly there came a great earthquake, so that the foundations of the prison house were shaken; and immediately all the doors were opened, and everyone's chains were unfastened.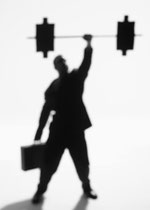 It takes faith to enter the presence of God but it is also praise which releases the faith of God in your life for the supernatural. Praise will stir up the heart of the believer to faith without which it is impossible to please God (Heb 11:6). We are a supernatural people as we have the Spirit of God moving mightily within and through us.
(Josh 6:20 NASB)  So the people shouted, and priests blew the trumpets; and it came about, when the people heard the sound of the trumpet, that the people shouted with a great shout and the wall fell down flat, so that the people went up into the city, every man straight ahead, and they took the city.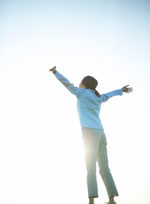 Spiritual oppression is a terrible thing and no Christian should have to endure it. During times of heaviness when we feel oppressed the best solution is to praise God. Praise will break the weapon formed against us and will set us free mentally, emotionally and physically.
(2 Chr 20:21-22 NASB)  And when he had consulted with the people, he appointed those who sang to the LORD and those who praised Him in holy attire, as they went out before the army and said, "Give thanks to the LORD, for His lovingkindness is everlasting." And when they began singing and praising, the LORD set ambushes against the sons of Ammon, Moab, and Mount Seir, who had come against Judah; so they were routed.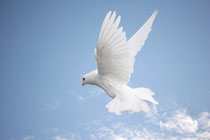 Everything I do and everything I am is by the Holy Spirit who teaches me, comforts me, guides me and empowers me. As I sing with the Spirit so I shall sing forth Gods will for my life, with praise releasing Gods creative power within me to create something new. A heart set on fire by the Spirit is a heart which cannot be moved or shaken by circumstances and people. Praise will strengthen your heart enabling you to stand steadfast in your walk.
(1 Cor 14:15 NASB)  What is the outcome then? I shall pray with the spirit and I shall pray with the mind also; I shall sing with the spirit and I shall sing with the mind also.
(Eph 5:18 NASB)  And do not get drunk with wine, for that is dissipation, but be filled with the Spirit, speaking to one another in psalms and hymns and spiritual songs, singing and making melody with your heart to the Lord;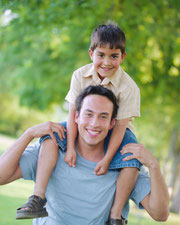 Whatever you fix your eyes upon is what you will become! This is no truer than with children looking to their parents as their role models. It is not uncommon to hear someone make the comment "You are just like your father/mother." Since God is our Father, if we fix our eyes on Him so shall we be in His likeness. A lifestyle of praising God will ensure we are looking in the right direction for our lives. Praise settles the soul and quiets the heart as our focus is brought back to Christ; our hope, our joy and as we begin to see Him in all His glory and power all else fades away into insignificance.
(Heb 12:2 NASB)  fixing our eyes on Jesus, the author and perfecter of faith, who for the joy set before Him endured the cross, despising the shame, and has sat down at the right hand of the throne of God.
As I fix my eyes on Jesus it brings me into the awareness of the presence of God in my life, something every Christian needs to practice; the presence of God. Praise is the vehicle which will take me into His presence. It is worthy to note that praise (altar of incense), was the point of entry into the presence of God in the tabernacle of the tent of meeting. Read Exodus 40:1-5.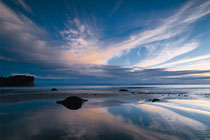 Praise leads us into the presence of God where He reveals His glory to us, and where we are transformed according to His image which we behold before us. Moses who spent much time in the presence of the Lord reflected the glory of God as his face shone with His glory, Exodus 34:29-35.
(Exo 30:6 NASB)  "And you shall put this altar in front of the veil that is near the ark of the testimony, in front of the mercy seat that is over the ark of the testimony,
where I will meet with you.
The altar of incense corresponds to our praises which we offer to God. Praise prepares the heart to receive the work of the Spirit in transforming us into the image and likeness of God. We were created in His image and we are being restored back to His image (Gen 1:26, Col 3:10).
(2 Cor 3:18 NASB)  But we all, with unveiled face beholding as in a mirror the glory of the Lord, are being transformed into the same image from glory to glory, just as from the Lord, the Spirit.
(Phil 4:6-7 NASB)  Be anxious for nothing, but in everything by prayer and supplication with thanksgiving let your requests be made known to God. And the peace of God, which surpasses all comprehension, shall guard your hearts and your minds in Christ Jesus.
(1 Sam 16:23 NASB)  So it came about whenever the evil spirit from God came to Saul, David would take the harp and play it with his hand; and Saul would be refreshed and be well, and the evil spirit would depart from him.
Our praises are not just for today, but it is something we will carry with us for our entire lifetime and into eternity. It is something we are to teach the next generation of Gods people that there may be no end of our praises for our God. It is our lifetime ministry to God.
(Psa 104:33 NASB)  I will sing to the LORD as long as I live; I will sing praise to my God while I have my being.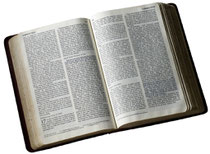 It is as we spend time in the Lords presence that we receive revelation of who God is; as we read His word He opens the eyes of our understanding that we might see Him in truth by His Spirit. It is by His Spirit and through His word that He makes himself known to us. It is as we open our hearts to the Spirit of God by faith, that we will see God in all His glory and splendour, and then we shall cry as do the angels:
(Rev 4:8 NASB)  And the four living creatures, each one of them having six wings, are full of eyes around and within; and day and night they do not cease to say, "HOLY, HOLY, HOLY, is THE LORD GOD, THE ALMIGHTY, WHO WAS AND WHO IS AND WHO IS TO COME."
Our response to being in His presence and seeing Him can only be one of praise, worship and thanksgiving, enabling us to offer praises as living sacrifices. An absence of praise may indicate an absence of the awareness of the presence of God in our lives through His wonderful word and revelation. We should always respond to Gods revelations with praise.
We should seek to continually live Christ-conscious lives. Daily praise will ensure my eyes are fixed on Jesus; my hope and the one who gives me faith daily to praise Him in all things. Praise should be something we give God in abundance every day of our lives, and should never be dependant on how we feel but rather given out of obedience to His word and His revelation. Praise ensures our focus is in the right place.
When our eyes are fixed on Jesus we can better tune into the flow of the Spirit within us, so we may live out of the initiative of the Father as we see and hear what the Spirit is saying. John 5:19,20,30
(1 Chr 16:37 NASB)  So he left Asaph and his relatives there before the ark of the covenant of the LORD, to minister before the ark continually, as every day's work required;
(Psa 71:8 NASB)  My mouth is filled with Thy praise, And with Thy glory all day long. 
We must rely on the Holy Spirit to guide us into all truth and lead us into worshipping the Father in spirit and truth. It is the Spirit who will reveal the heart of the Father towards us, and who will reveal the Father as He is. Praise is a work of the Spirit in our lives and should not be quenched.
(1 Cor 2:9-12 NASB)  but just as it is written, "THINGS WHICH EYE HAS NOT SEEN AND EAR HAS NOT HEARD, AND which HAVE NOT ENTERED THE HEART OF MAN, ALL THAT GOD HAS PREPARED FOR THOSE WHO LOVE HIM." For to us God revealed them through the Spirit; for the Spirit searches all things, even the depths of God. For who among men knows the thoughts of a man except the spirit of the man, which is in him? Even so the thoughts of God no one knows except the Spirit of God. Now we have received, not the spirit of the world, but the Spirit who is from God, that we might know the things freely given to us by God,
Praise is ministry, it is not just something we do on Sundays in church but it is what we do everyday of our lives; we minister to the heart of our Father. God seeks those who will worship Him in Spirit and Truth, those who are willing to open their hearts to the Father, see Him in His glory and praise Him for who He is and for what He has done for us. Daily I open my heart to the Father and present it to Him that He may fill it with His presence and glory, and as I draw on the revelation the scriptures have given me I begin to see my God and Father in all His glory. I see His power, His love for me, His grace, His provision for my life, His strength flowing through me and I begin to praise Him as I see Him; Almighty God, creator of heaven and earth, lover of my soul, the one who walks with me daily and never leaves nor forsakes me. When trials come He is there, when the enemy attacks He is there. He is my fountain of Life, my source of inspiration and hope, the one I talk to and commune with everyday.
Life is not always easy, each day brings troubles of it's own, but we must rise above these by fixing our eyes on Jesus and drawing on His strength, it is something we must train ourselves to do everyday, it's how we begin to 'walk in the Spirit' and become overcomers. Sometimes praise will be a sacrifice as it is the last thing you want to do, yet it is the most important factor in changing your life and circumstances. I do it because I can't stop loving God despite what happens in life, it's in my blood so to speak. It will take practice and persistence to turn Sunday praise into a Lifestyle of Praise but the one who dares wins. You will begin to walk with faith in your heart, and you will walk with boldness in your God. There is no greater call than to worship the Lord your God with all of your heart, mind, soul and strength. This is an important key to walking in the Spirit, learn it, practice it, live it and your life will never be the same again.