In this section we will take a look at two aspects of Praise which will help us to express our hearts to God in our worship. Both relate to thanksgiving and may be applied to our lives in different ways and under varying circumstances. God is not an accessory in life; He is our Creator and desires to be a very real and significant part of our lives, He is not someone we visit in church on Sunday, but rather He is to be one in whom we abide (John 15:4) and experience on a daily basis. Jesus is my life and the One with whom I share my life with, being my source of strength, wisdom and provision in life (John 14:6).
In my own life I have learnt to open my heart to Jesus and allow Him to guide me in both the good times and the bad, to share in the frustrations of life and to celebrate the victories I have in life. He is an integral part of all I do and all I am since I look to Jesus for all I need in life, and as such I have learnt to give Him thanks in everything I do and experience. Each day, offers a fresh opportunity to see the hand of God revealed in my life and for this I Praise God with thanksgiving. Yadah and Towdah have formed a solid foundation in my worship experience which I have integrated into my life, they help me express my heart and my inner most feelings to my heavenly Father.
The first word we will look at is Yadah, a Hebrew word for praise which may be found throughout the Old Testament and especially in the book of Psalms. We find it being used whenever God moved among His people, whether by way of miraculous deliverance and answer to prayer, or whenever God revealed Himself through revelation. It is always in response to something which God has done in the lives of His people, and for which they are grateful and in awe of.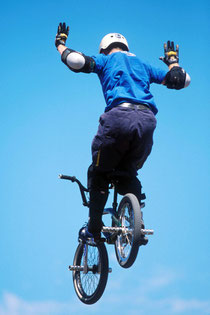 Yadah is a Hebrew word and is listed in the Strong's Concordance as follows:
Yadah (3034). To throw, cast. Used in confession, praise and giving thanks.
Yadah is defined as: To give thanks, laud or praise. An expression of thank or praise in ritual, public and personal praise. It is found mostly in the book of psalms, some 70 times.
Yadah comes from the root YAD meaning hand. Yadah then is to throw out the hands, or extend the hands in the giving of thanks as part of our worship experience.
Yadah praise is one in which we raise our hands in an outburst of spontaneous gratitude for what God has done. Our hands are used as an extension of our expression of thanks. One may also express thankful praise on a musical instrument.
Principle: Yadah honours and acknowledges Gods hand and purpose over our lives and may be expressed vocally and with musical instruments. Our bodies become an extension of the expression of our hearts.
The following scriptures help to illustrate how Yadah praise was used by many and in response to varying situations. We find God ministering to His people and meeting their needs, to both individuals as well as the nation, they experienced God in their midst and praised Him accordingly.
God today has not stopped ministering to His people and those who would call on His name; He loves to be a part of people's lives and to be their source of knowledge, wisdom and strength.
(Dan 2:23 NASB) "To Thee, O God of my fathers, I give thanks (yada) and praise, for Thou hast given me wisdom and power; Even now Thou hast made known to me what we requested of Thee, for Thou hast made known to us the king's matter."
Here we find King Nebuchadnezzar threatening to kill all the wise men, including Daniel, as none could declare to him the dream which he had and its interpretation. But Daniel prayed and God answered his prayer by revealing both dream and interpretation, thus sparing the lives of many. We find Daniel here praising God with thanksgiving (yadah) for His wisdom and answer to prayer, resulting in deliverance for many.
(Psa 138:4 NASB) All the kings of the earth will give thanks (yadah) to Thee, O LORD, when they have heard the words of Thy mouth.
(Psa 43:3-4 NASB) O send out Thy light and Thy truth, let them lead me; Let them bring me to Thy holy hill, And to Thy dwelling places. Then I will go to the altar of God, To God my exceeding joy; And upon the lyre I shall praise (yadah) Thee, O God, my God.
(Jer 33:10-11 NASB) "Thus says the Lord, 'Yet again there will be heard in this place, of which you say, "It is a waste, without man and without beast," that is, in the cities of Judah and in the streets of Jerusalem that are desolate, without man and without inhabitant and without beast, the voice of joy and the voice of gladness, the voice of the bridegroom and the voice of the bride, the voice of those who say, "Give thanks (yadah) to the LORD of hosts, For the LORD is good, For His loving kindness is everlasting"; and of those who bring a thank offering into the house of the LORD. For I will restore the fortunes of the land as they were at first,' says the LORD.
(Gen 29:35 NASB) And she conceived again and bore a son and said, "This time I will praise (yadah) the LORD." Therefore she named him Judah. Then she stopped bearing.
(2 Chr 7:3 NASB) And all the sons of Israel, seeing the fire come down and the glory of the LORD upon the house, bowed down on the pavement with their faces to the ground, and they worshiped and gave praise (yadah) to the LORD, saying, "Truly He is good, truly His loving kindness is everlasting."
(Isa 12:4 NASB) And in that day you will say, "Give thanks (yadah) to the LORD, call on His name. Make known His deeds among the peoples; Make them remember that His name is exalted."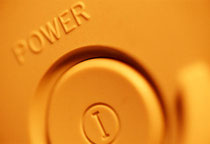 As we can see this type of praise is one which acknowledges God and honours Him in all that He has done for us, for revealing himself, for providing for us and meeting our needs. God must be honoured as a testimony to the world of the Great God we serve, whose love knows no bounds, which can be trusted without reservation, whose power and strength delivers and empowers, who stands with us through every situation in life, bringing relief, joy and peace to our hearts.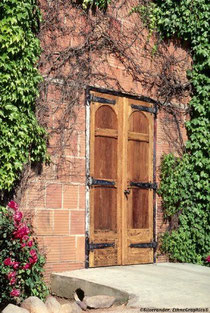 Every day is an opportunity to see God move and minister in your life in some way. He stands at the door of our hearts knocking and seeking opportunity to fellowship with us and minister to our hearts in a personal way. It is only as we open the door of our hearts to our loving heavenly Father that we will see, know, and experience Him in ways we can only imagine, and our response must be to worship Him and give Him praise (yadah).
Lifting of the hands can be quite intimidating for many at first, yet it pleases God and blesses Him as we honour Him. This can also be quite a liberating experience as it allows us to break through into a whole new realm of worship drawing us into the presence of God.
I would encourage you to incorporate Yadah praise into your worship experience, do not allow the opinions of man to rob you of a very rich and fulfilling experience with God. Open your heart and let God fill it with His presence and honour Him in your life with thanksgiving, a simple "Thank you Jesus" is usually a good start.
Our second Hebrew Praise word, also associated with thanksgiving, is 'Towdah'.
Principle: Towdah is a confession of faith that God is supreme and able to do all things.
Towdah comes from Yadah and means 'thanksgiving'.
Associated with sacrificing, was used of choirs or processions.
Towdah is used as: confession, hymns of thanksgiving, praise, sacrifice of thanksgiving, thank offering.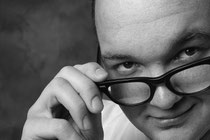 This type of offering means we will not consider our circumstances with our natural eyes, but we look only through the eyes of faith at our God our deliverer. Towdah is not to be underestimated as it will move the hand of God upon our lives. It believes God for the impossible and releases the power and wisdom of God on our behalf as we praise (Towdah) Him.
A story is told of a pastor who once visited a critically ill child in hospital to pray for her, doctors held out little hope for this child. Instead of the pastor praying he stood by the bed, and lifting his hands he began to praise and thank God for healing this young child. He then left the hospital. He later received word that the child had made a miraculous recovery and was well.
Thanksgiving offered in faith is very powerful!
The following scriptures help to illustrate Towdah.
(Psa 95:1 NASB) O come, let us sing for joy to the LORD; Let us shout joyfully to the rock of our salvation. Let us come before His presence with thanksgiving (towdah); Let us shout joyfully to Him with psalms.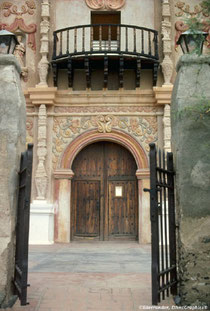 (Psa 100:4 NASB) Enter His gates with thanksgiving (towdah), and His courts with praise. Give thanks to Him; bless His name. For the LORD is good; His loving kindness is everlasting, And His faithfulness to all generations.
(Psa 50:23 NASB) "He who offers a sacrifice of thanksgiving (towdah) honours Me; And to him who orders his way aright I shall show the salvation of God."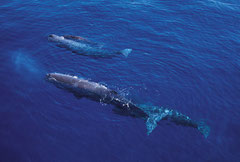 (Jonah 2:9-10 NASB) But I will sacrifice to Thee With the voice of thanksgiving (towdah). That which I have vowed I will pay. Salvation is from the LORD." Then the LORD commanded the fish, and it vomited Jonah up onto the dry land.
Jonah is a good example of Towdah, as we find Jonah in a somewhat difficult situation, having rejected God's call to preach repentance to an entire city he is left facing God's disapproval of his actions; he is swallowed up by a big fish. He eventually comes to his senses and repents of his actions; he then begins to praise (Towdah) God as he looks to the Lord for deliverance from his perilous situation. God's response is to set Jonah free from the big fish.
(Psa 116:17 NASB) To Thee I shall offer a sacrifice of thanksgiving (towdah), and call upon the name of the LORD.
(Psa 147:7 NASB) Sing to the LORD with thanksgiving (towdah); Sing praises to our God on the lyre,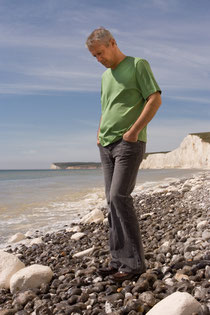 We should always come into the presence of our heavenly Father with praises and with thanksgiving, even if it is as a sacrifice. The Christian walk is one of a continual sacrifice of one's life. We no longer walk according to this natural world we live in, but we walk according to the ways of the Spirit. We are now the sons and daughters of the living God, and we have been restored to His wonderful image, we now walk according to the image of Christ (Rom 8:29)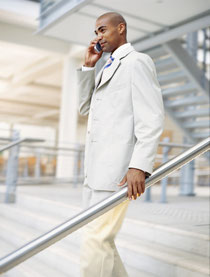 Therefore when I come before the Father I thank Him for who I am in Christ by faith, I no longer see myself as the old sinful man but as a new man in Christ Jesus, full of His faith, love, hope, joy, power and authority, filled to overflowing with His Spirit. We no longer walk according to the flesh but according to the Spirit. It is a sacrifice because although we may not yet see the full manifestation of His promises in our lives, we live as though we have them, we walk in the Spirit. It is appropriate to thank Him for who we are today in Christ.
In my own life I have experienced the power of Towdah. There have been times when God has spoken to me and revealed what He was about to do in my life, at the end of which the Lord has said "Praise me and thank me for what I am about to do in your life!"
I can honestly say my life has been all the better for it, as I have seen God's hand of deliverance from various situations I have faced. From employment, health and financial situations, I have experienced God's hand of deliverance as I have stepped out in faith and thanked God for what He was about to do in my life. A key I have found in my life is to seek God for every situation; seek His face, His voice, His wisdom and then thank Him for it.
Let us come before Him with Towdah (praise), for He is worthy!